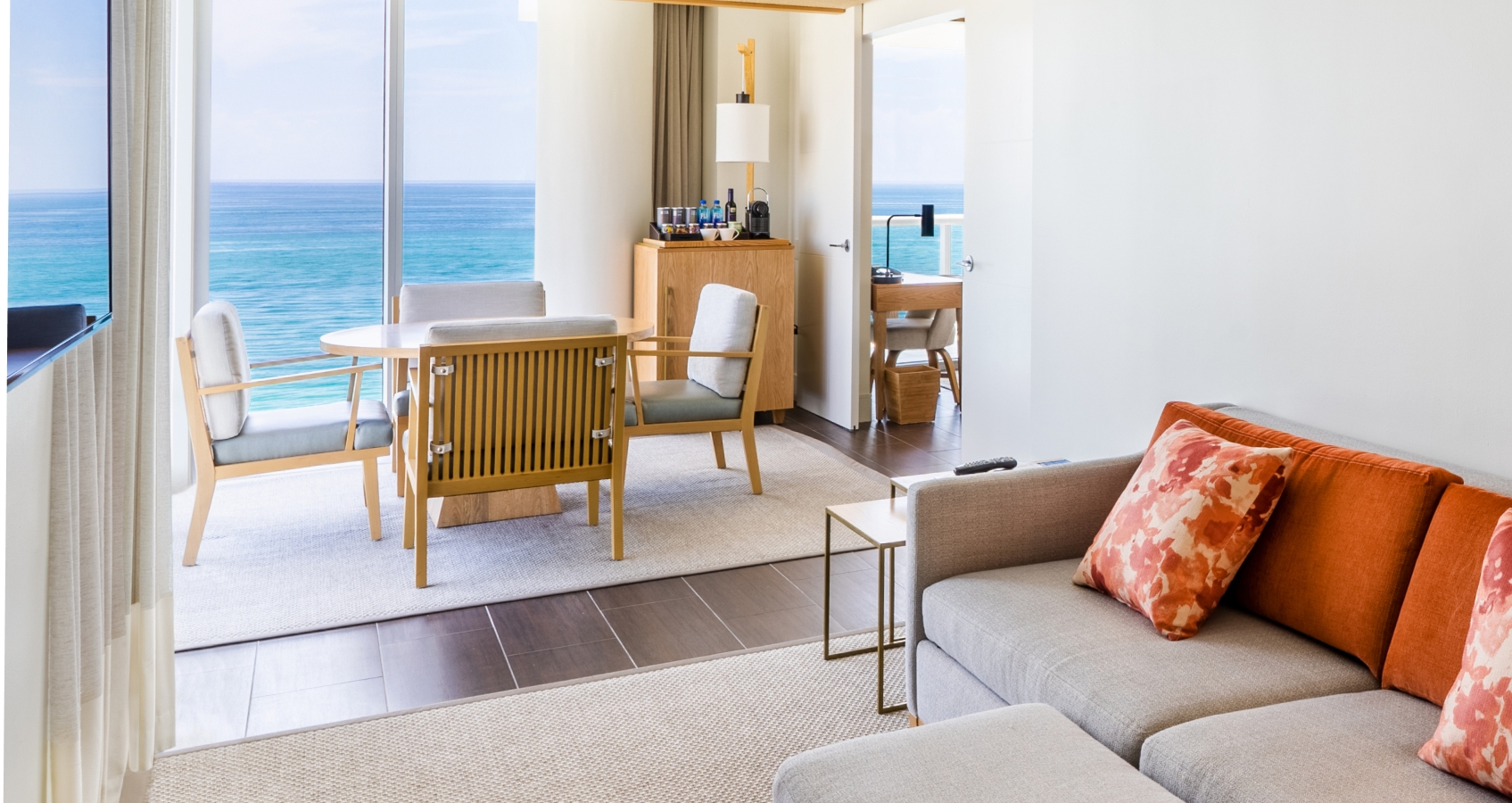 Eden Roc Miami Beach is committed to providing elevated, thoughtful service to each and every one of our guests, including those with disabilities. We do our utmost to ensure everyone has access to all of our spaces, services, and amazing amenities. Each of our room categories are available as accessible accommodations, so you can enjoy all the classic Florida glamour Eden Roc offers.
Accessible Guest Rooms
Accessible routes to all guest rooms
Each room category has an ADA room type equipped with roll-in showers
For more information about accessible services and facilities, please contact us directly at 305.531.0000
Accessible Public Areas
Public entrance
Accessible routes from:

public entrance to registration
public entrance to guest rooms
public entrance to restaurants
public entrance to meeting rooms/ballrooms
public entrance to fitness center/SPA
public entrance to swimming pools
public entrance to beach

Registration desk
Concierge desk
Restaurants
Swimming Pools
Beach
Valet parking
Service animals welcome
The guest rooms and suites at Eden Roc Hotels create a fresh, calm, seaside atmosphere with amenities, artwork, and other features that evoke a cosmopolitan lifestyle.
Rooms & Suites Include
JBL Bluetooth Radio/Speaker (Upon Request)
Sustainable Bathroom Amenities
Garment Steamer (Upon Request)
Two Beach Chairs and Towels
Local and Toll-Free Calls
Website Accessibility Statement
Eden Roc, LLLP is committed to ensuring digital accessibility for people with disabilities. We are continually improving the user experience for everyone, and applying the relevant accessibility standards.
Conformance Status
The Web Content Accessibility Guidelines (WCAG) defines requirements for designers and developers to improve accessibility for people with disabilities. Eden Roc is in the process implementing the relevant portions of WCAG 2.0 Level A (WCAG 2.0 A) as its web accessibility standard.
Feedback
We welcome your feedback on the accessibility of Eden Roc Miami Beach. Please let us know if you encounter accessibility barriers on Eden Roc Miami Beach:
Phone: 305.531.0000
E-mail: customercare@nobuedenroc.com
Visitor address: 4525 Collins Ave, Miami Beach, FL 33140
We do our best to respond to feedback within 2-5 business days.