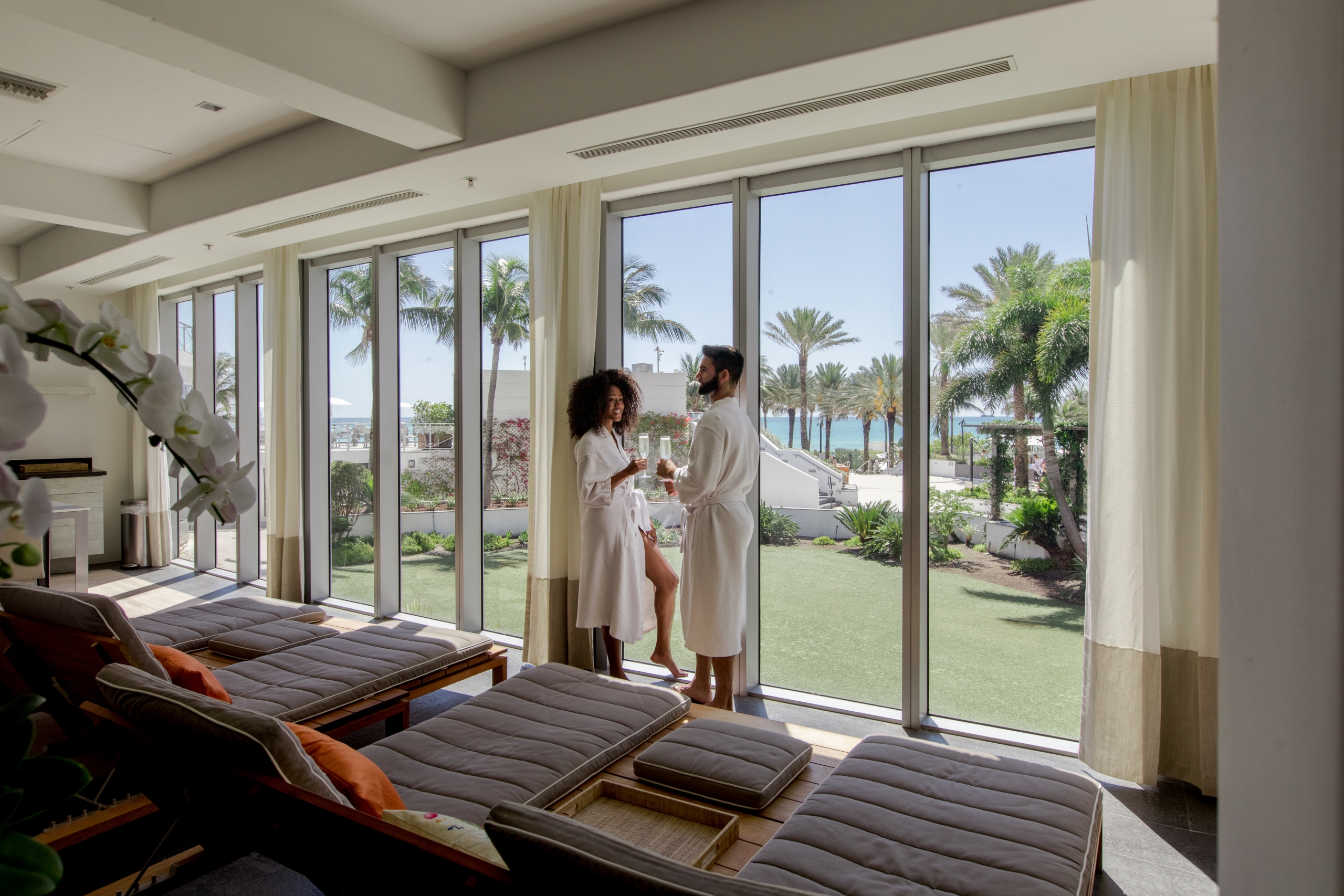 A tranquil playground for personalized renewal, true relaxation, and elevated treatments, Esencia Wellness Spa is a luxurious escape for mind and body at Eden Roc Miami Beach.
Spa hours
Sun-Thurs | 10AM - 6PM • Fri-Sat | 10AM - 7PM
Miami Spa Months Specials
Enjoy Spa Savings on Select Services July 1 – August 31, 2022
Miami Spa Months returns July 1 – August 31, 2022 with exclusive spa treatments starting at $109. Nurture your mind, body and spirit at Esencia Wellness. Take advantage of the special price and book today.
Nobu Nagomi Summer Ritual
Our signature ritual, the Nobu Nagomi is designed to increase relaxation, flexibility, and energy flow, taking you on a journey that awakens the senses. Allow our wellness specialists to curate a personalized journey that is tailored to you and what you need in that moment. Includes a wellness consultation, guided meditation, and customized spa service. July & August Specials | 110 min | $199.00 ($340 value)
Essence of Omakase
The Essence of Omakase is a personalized wellness journey inspired by the Japanese tradition of Omakaze. Choose your service and let our spa experts guide you through your personally curated experience. Select one: Kaifuku (Rejuvenating) Facial | Ki (Energizing) Body Treatment | Kokyuu (Breathe) Massage July & August Special | 75 min | $139.00 ($225 value)