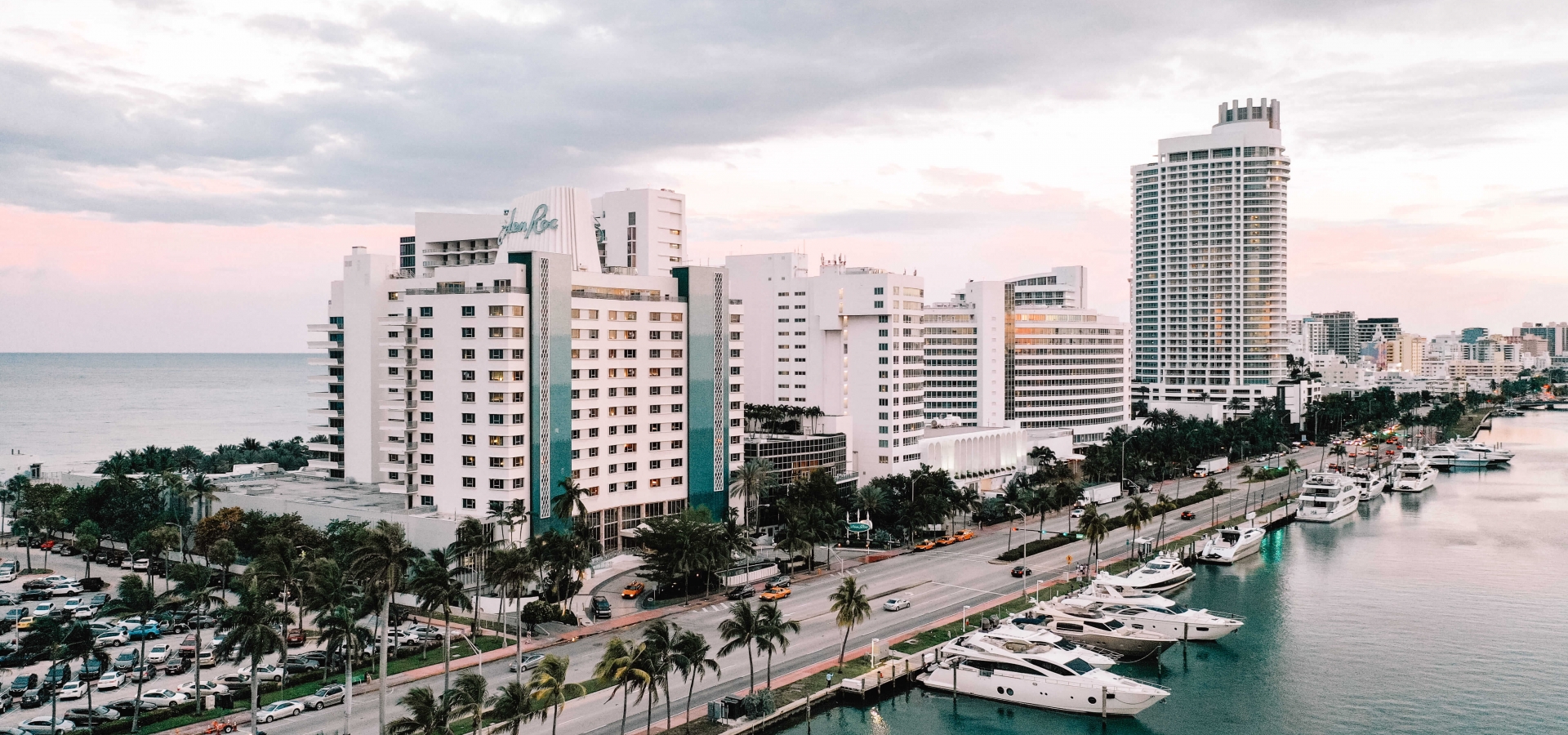 For the comfort, convenience, and safety of all our guests, we have created the below policies. 
Pet Policy
As a pet friendly hotel in Miami, we welcome you and your pet. To ensure the safety of our guests, as well as the safety of your pet, please review our below pet policy. 
Pet Cleaning Fee: A nonrefundable pet fee of $150.00 will be applied to your bill upon check in. This covers the extra cleaning process provided to keep our furry friends healthy and happy.

Pets are limited to one (1) per room and cannot exceed 25lbs in weight. Dogs are the only pets permitted.

All guests traveling with a pet must present a valid credit card upon check in.

A cell phone number is required upon check in so we may be able to contact you quickly if needed.

As required by FL State Law, dogs are to be on a leash at all times.

We ask that you please pick up after your pet.

Pets are not allowed in any of the food and beverage outlets pools/pool decks, or beach. 

Please notify the front desk any time you are leaving your pet unattended in your room.

If a complaint is received from other guests regarding your pet making noise, you will be required to come and quiet your pet. If a second complaint is received, you will be asked to remove your pet from the hotel.

Eden Roc staff are not permitted to watch your pet. If you need to be away from your pet for extended lengths of time, please contact the concierge and they will assist with finding an appropriate boarding facility.

Any damages to your room will be assessed by the General Manager, and if required additional charges will be placed on the credit card on file.

Hotel Management reserves the right to revoke pet acceptance at any time at their discretion without advance notice.
Hurricane Policy
At Eden Roc Miami Beach, we take the stress out of planning a vacation during Hurricane Season (June – November).
Our Hurricane Policy was created to ensure your glamorous vacation retreat is stress free. In the event that a hurricane¹ directly hits Eden Roc Miami Beach while you are on vacation, we will gladly offer a certificate² for a return stay for the number of unused nights³.
Cancellations: There will be no penalties for all passengers scheduled to travel within 72 hours or less before a hurricane strikes. Guests must contact the travel professional they booked their vacation package through in order to cancel.
No Show: No show penalties will be waived up to 5 days after a hurricane strikes.
Early Departures: If guests are on vacation at Eden Roc Miami Beach and wish to depart early due to the threat of a hurricane, a certificate for the number of unused nights will be issued.
Rescheduling: If guests wish to postpone their vacation and travel at a later date, Eden Roc Miami Beach will guarantee their original rate for travel up to 6 months. Guests wishing to utilize this option must reschedule their trip within 60 days following a storm. Rate protection will only apply to the number of original nights and number of guests booked. Additional nights or guests will be booked at current rate, and no name changes are allowed. Space is subject to availability and blackout periods apply.
¹Policy will go into effect once the US National Weather Center issues a Hurricane Watch to the area and the hurricane has direct impacts to Miami Beach.
²Certificate will be valid for travel for up to 1 year from the original travel date. It is nontransferable, nor is it redeemable for cash. Space is subject to availability and blackout periods apply.
³Excludes day of departure. Airfare and transfers are not included.
This policy is for individual travel booked directly with the property; it does not apply to groups or 3rd parties.
Groups contracted directly with Eden Roc Miami Beach shall refer to their specific contract policies. Airline ticket holders are subject to airlines' policies and guidelines.
Bookings made through Tour Operators or 3rd party websites must contact their original booking source for information on the hurricane policy for their reservation.
Policy may be subject to change or may be discontinued without notice.